How Your Lessons Get From Brighton (UK) To Your Screens!
Download The Ultimate Guitar Chord Bible!
Learn Every Guitar Chord You'll Ever Need!
Enter your name and email below:
Hi and thank you for checking out this page.
A little about me. My name is Tom Sears and I'm a guitar player from the Isle of Wight, which if you don't know, is a small island just off the south coast of the UK. I've been playing guitar since I was 9 and became a full time guitar teacher during my college years at 18. Since then, I've played in bands, one of which received a national award back in 2006. Here we are receiving our award...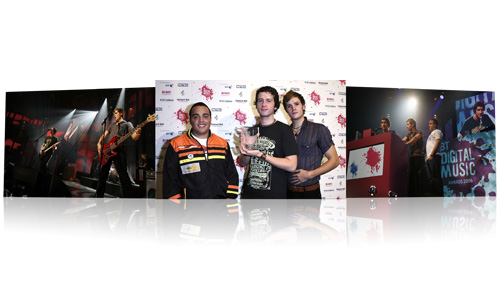 You can watch the video of us playing on the night we won, below...
A few years later, the band went our separate ways and I started my own guitar school called 'Brighton Guitar Academy.' I've since sold the business on to a friend of mine, who has taken it from strength to strength and has a team of guitar tutors all over the city, teaching one on one and group lessons. Here are some of the students I used to teach there...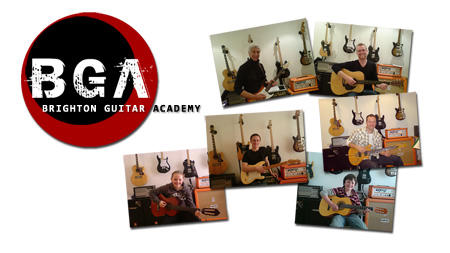 After I moved on from the Guitar Academy, I managed to get some TV session work. Here I am shamefully miming on the UK version of The X Factor...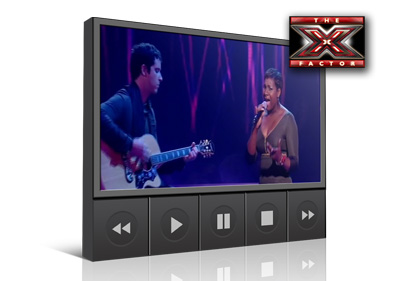 Which brings me up to today, where my main focus is teaching people how to master the blues via this very website. Make sure you stick around and even sign up for free on the lessons page! After I show you a few guitar lesson videos and you feel extremely comfortable & confident with who I am, I will introduce you to a full blown course on how you can improve and eventually master your blues guitar skills!
I look forward to help you achieve your blues guitar goals!
Thanks for reading!
Tom
My name is Dan Holton and I am a guitarist from Brighton in the UK. My whole working life has always been dedicated to learning, playing and teaching guitar, and I couldn't be happier about that! I am fortunate that to be able to make a career out of playing and teaching the instrument and I believe that this is through sheer passion for everything guitar! I am not some crazy guitar prodigy, I was not born more talented than anyone else, and I certainly didn't learning from the age of 6! The only reason I became a good guitar player is due to dedication, quality tuition, and the love of my instrument.
After completing my degree in Music I began running a guitar school called Brighton Guitar Academy in the South if England. I used my experience and skill to put together courses for all ages, abilities and styles. The courses became quite a hit! Since beginning the school all we have done is grow and grow! I now employ 6 amazing guitar tutors and between us we teach this course to over 180 different students a week! My years of teaching and getting to know what subjects work, what doesn't work and more importantly – what order it works in, has allowed me to structure guitar courses that guarantee the students best possible progress! This is why my teaching diary is absolutely full to the brim every single week… I even have students who are happy to go on a waiting list to make sure that I am their tutor!
The blues has always held a special place in my heart, and I stand by the fact that there is no other style of music that can affect you in the same way! With the blues, depending on who you are listening to, you can hear the greatest high's and low's of the human character, and all with no more than three chords and bit of soul! As a guitarist it was always my dream to be able to play like my heroes of the blues – BB King, Freddie King, Eric Clapton, John Lee Hooker, Howlin' Wolf… the list goes on! I love every minute I am playing the blues, and my new goal in life is to give my students the skills they need to enjoy playing the blues as much as I do!
WHAT PEOPLE ARE SAYING...
"DUDE! I've been playing guitar for 45 years, but I've learned more from you in three weeks than I have in years. Thank you so much!"
Bob Lopez
Westlake Village, CA (USA)
Download The Ultimate Guitar Chord Bible!
Learn Every Guitar Chord You'll Ever Need!
Enter your name and email below: